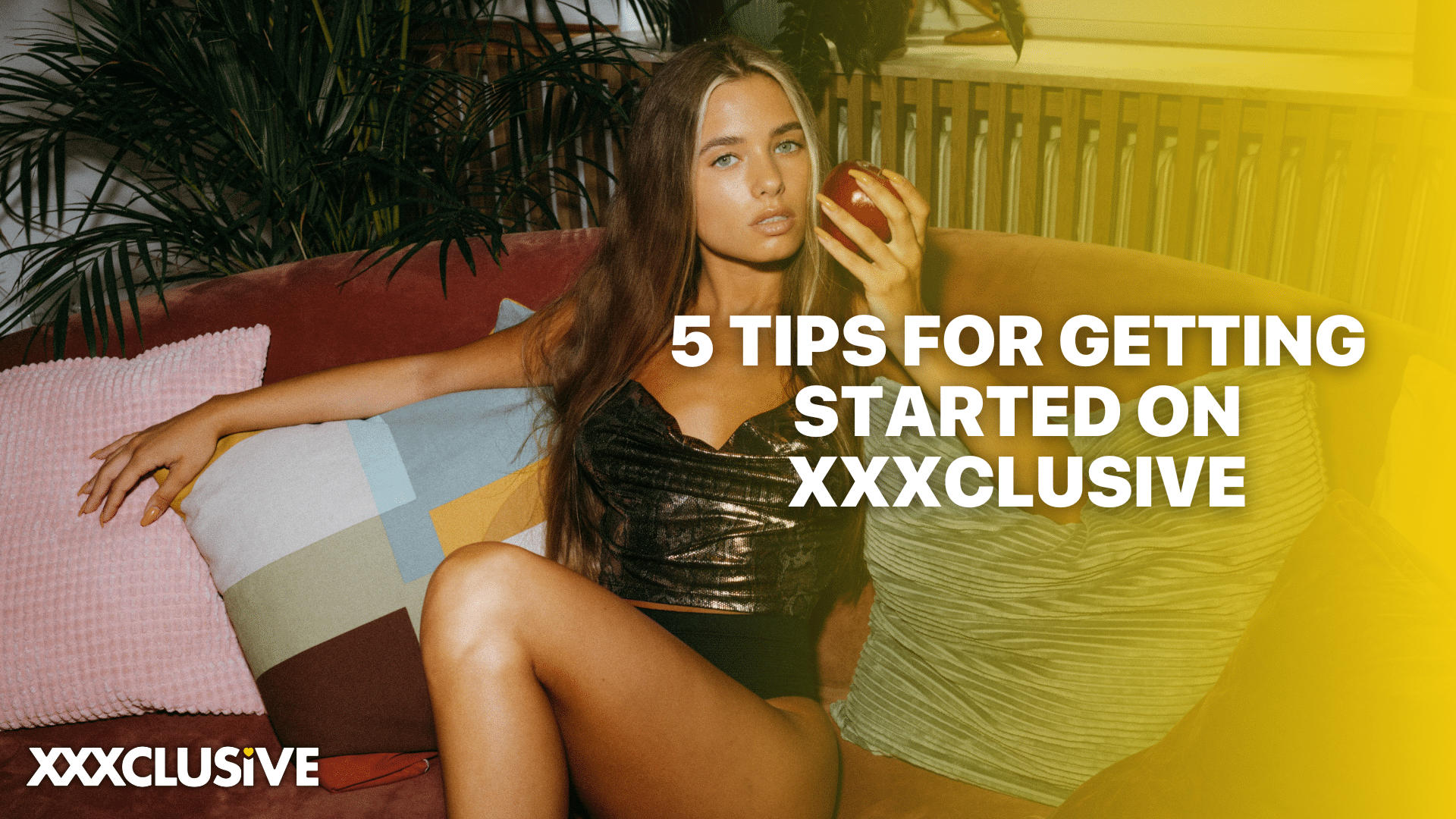 5 Tips For Getting Started On XXXCLUSIVE
As a content creator and influencer, XXXCLUSIVE is the perfect way to boost fan engagement, improve your social media experience, and monetize your content. With thousands of content creators from all over the world on the platform, XXXCLUSIVE is the place to be. So, what are you holding out for? Sign up, utilize your influence, and grow your digital brand! Here are our top five tips for getting started with XXXCLUSIVE.
1. Register for an account
Setting up an XXXCLUSIVE account is free and straightforward, and there are no contracts for you or your subscribers. If you have a sizable fanbase and high engagement, it's time to make the switch and invite your fans to enjoy unique content on XXXCLUSIVE. Choosing to launch an XXXCLUSIVE account gives you more opportunities to create high-quality content, interact with your fans on a more personal level, and earn money. You can make more of what your fans enjoy in exchange for a subscription fee. Alternatively, if your account is free, you can take advantage of the platform's monetization features, such as paid posts, paid messages, and tipping.
2. Determine the cost of your subscription.
Using XXXCLUSIVE as a content creator can be quite profitable due to the platform's numerous monetization options. If you want to know how much money you could make, use our income forecaster to multiply the number of subscribers by the subscription rate. You have the option of making your account free or paid, as well as how much you want to charge your fans for a subscription price, and also offering discounts and packages. The more subscribers you get, the more money you can make. As a result, you should be realistic about your price and post authentic content regularly to ensure that your subscribers get good value for money.
3. Actively promote your XXXXCLUSIVE page.
You can promote your XXXCLUSIVE account in a variety of ways. You can share your XXXXCLUSIVE link on your social media profiles (in the bio sections and within your content.) If you have a blog, website, or newsletter, you can promote your link there. Also, if you frequent forums, you can drop your link there to drive traffic to your account. And, if you really want to attract more followers, think about offering subscription packages and discounts!
Cross-collaborating with other XXXCLUSIVE creators is another effective way to promote your XXXCLUSIVE account. You can accomplish this by collaborating on content with another creator in a related niche. Cross-collaboration is an excellent way to showcase your skills alongside another creator and gain more followers. It's also a fantastic way to build a community and thrive on the platform.
4. Plan your XXXCLUSIVE content
Content creation usually requires a significant amount of effort, time, enthusiasm, and dedication. Whether you're a full-time influencer or you create content in addition to other commitments (such as studying or working full-time), it's critical to plan and schedule content ahead of time so that you can stay organized and your audience can keep returning to your profile. When you're short on time, there are many ways to create content, such as creating a content plan and scheduling content creation into your daily, weekly, or monthly schedule. You must plan your XXXCLUSIVE content to maintain and keep your account active.
5. Maintain your fans' interest
Finally, your fans want to see your content and connect with you on a personal level, so keep posting to keep them interested. After all, valuable content reigns supreme, and as long as you can consistently deliver it, you'll be able to grow and retain your audience – while also having fun on the platform!
What are you waiting for now that you know how to get started on XXXCLUSIVE? Sign up for XXXCLUSIVE today to connect with your audience and start monetizing your content.