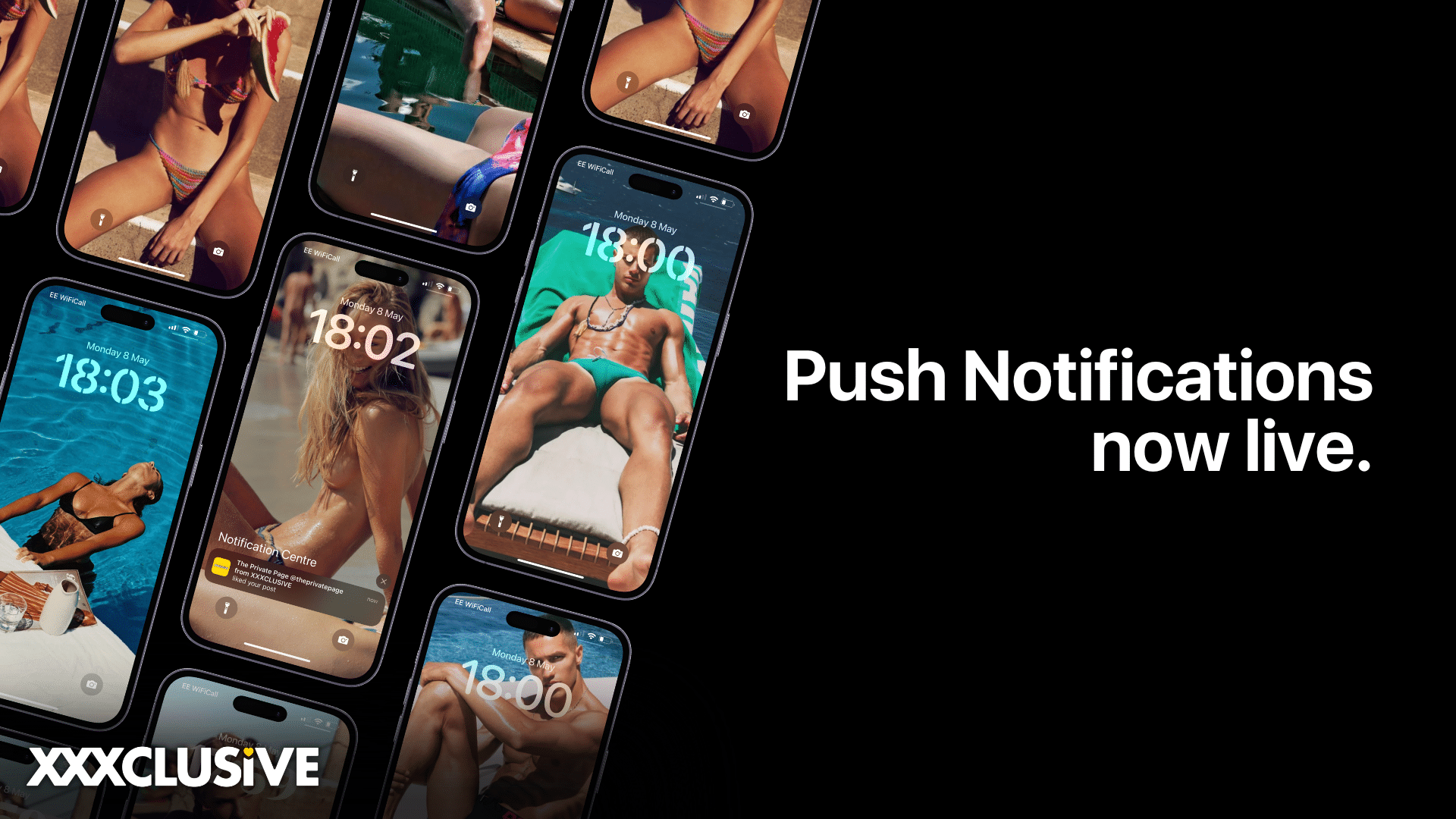 Push Notifications Now Available
We are constantly striving to improve our platform at XXXCLUSIVE, in order to provide the best experience possible for both creators and users. We are excited to announce our latest update: push notifications for iOS App when you add to Home Screen.
This update will provide real-time notifications to users for any interaction on the platform, enabling them to respond instantly to comments, likes, and messages. This will lead to a more interactive and engaging experience for everyone involved.
For OnlyFans and Fansly creators moving across, this update is particularly exciting as it will allow them to connect with their fans more efficiently, leading to a stronger following and ultimately increased earning potential.
At XXXCLUSIVE, we are dedicated to improving our platform and offering our users the best possible experience. This update is just one example of our commitment to constantly evolving and staying ahead of the game.
Creators who switch to XXXCLUSIVE from OnlyFans or Fansly can take advantage of our fully integrated app experience. Our app allows creators to create personalized profiles, manage their content, and connect with their fans, all in one place. This streamlined process makes it easier for creators to engage with their fans and build a loyal following.
Furthermore, our platform offers more ways for creators to earn revenue than just subscription fees. Creators can monetize their content through pay-per-view messaging, tips, and custom requests, giving them more opportunities to increase their earnings.
Switching to XXXCLUSIVE enables creators to enjoy a personalized and engaging experience that helps them build
stronger relationships with their fans. The XXXCLUSIVE team is dedicated to building and providing the best possible platform for creators and fans. Our goal is to continue evolving and improving to meet their needs.