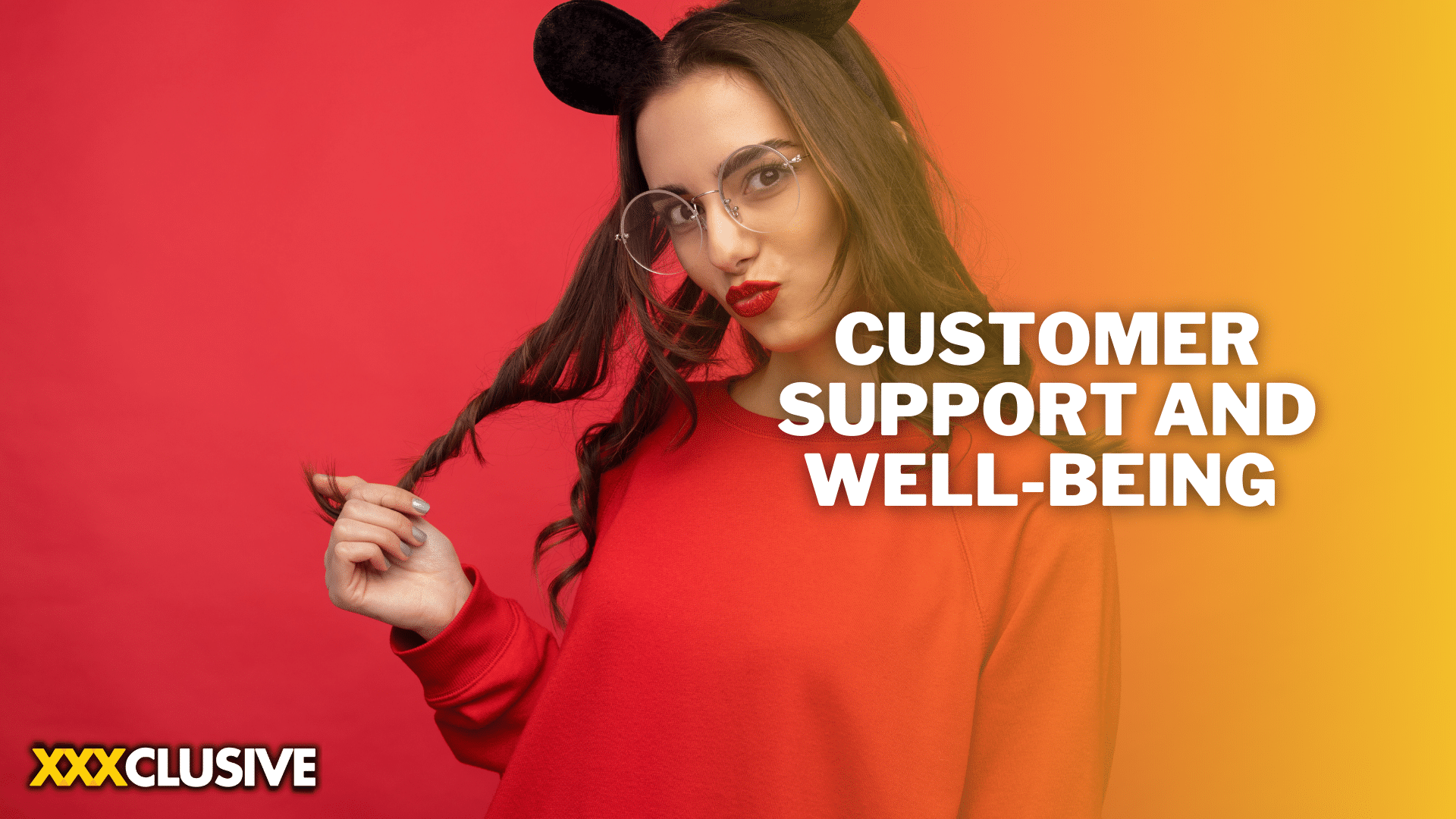 Customer support and well-being
If you're reading this, it's probably because you couldn't find the solution anywhere else, and that's on us! We apologize for the inconvenience.
Customer support and well-being are top priorities for us, and you've come to the perfect spot. If you require urgent assistance, our Customer Care Team is on hand around the clock to find you the answer. You can email them at support@xxxclusive.com or visit our Help Centre.
Help & Support: FAQs
Accessing our FAQ section is one of the simplest ways to get an answer to your question. You can do so through your XXXCLUSIVE account. Simply select 'Help & Support' from the menu on the left. This will bring up your Help Centre and a list of available options. Then, select "Submit a Ticket." This will take you to a page where we cover a wide range of topics that you may have questions about.
On the Help Centre, these areas are divided into three categories: 'General,' 'Fan,' and 'Creator' Questions. You can manually click on each topic within the three sections but search for keywords using the search bar at the top. For example, if you type the word 'payouts' into the search bar, it will return every keyword instance. This section contains a wide range of answers; they are swift and suitable at your fingertips!
Help & Support: Tickets
If your question isn't answered in our FAQs, you can open a support ticket. This can be done on the same page as the Q&As. You'll find 'Submit A Ticket' above the 'General,' 'Fan,' and 'Creator' topics on the header. To create a new ticket, attach all the relevant information plus any attachments to help aid your ticket.
Help & Support: Social Media
We have pages on Twitter, Facebook, and Instagram where you can get answers to your questions. We also have a separate Twitter Support page for more technical questions. On top of that, our platform has an account: @XXXCLUSIVE, where you can reach us also. Because our inboxes are checked regularly, there is no need to message us again if you have already sent us a Direct Message on one of our social media accounts.
Common online support questions include assistance with two-factor authentication, changing your email address, reset your password, clarifying our terms and conditions, and many more. Our support teams are trained to handle many issues, and social media is the quickest way to reach us. Some inquiries may necessitate further investigation by a specific department. Still, we make every effort to communicate with you as clearly as possible to know your case is being addressed.
…
Email
The quickest way to get in touch with us is to email support@xxxclusive.com. This will automatically create a support ticket for our team to respond to you. You should receive an email with any updates to your query, similar to how you would if you created a support ticket in our Help and Support section. Check all email folders, including junk, in case they have been marked as spam.

With so many users, we receive many messages via all of the methods listed above. Our support teams are dedicated to assisting our customers as soon as possible so that they can continue their XXXCLUSIVE journey with assurance. With these tips and tricks for questions, there are plenty of ways to access support, including FAQs, tickets, social media, and email. We hope this has given you a deeper understanding of where and how we can help you. We have a large in-house support team, so we're available 24 hours a day, seven days a week. Please do not hesitate to contact us if you have any questions or concerns.