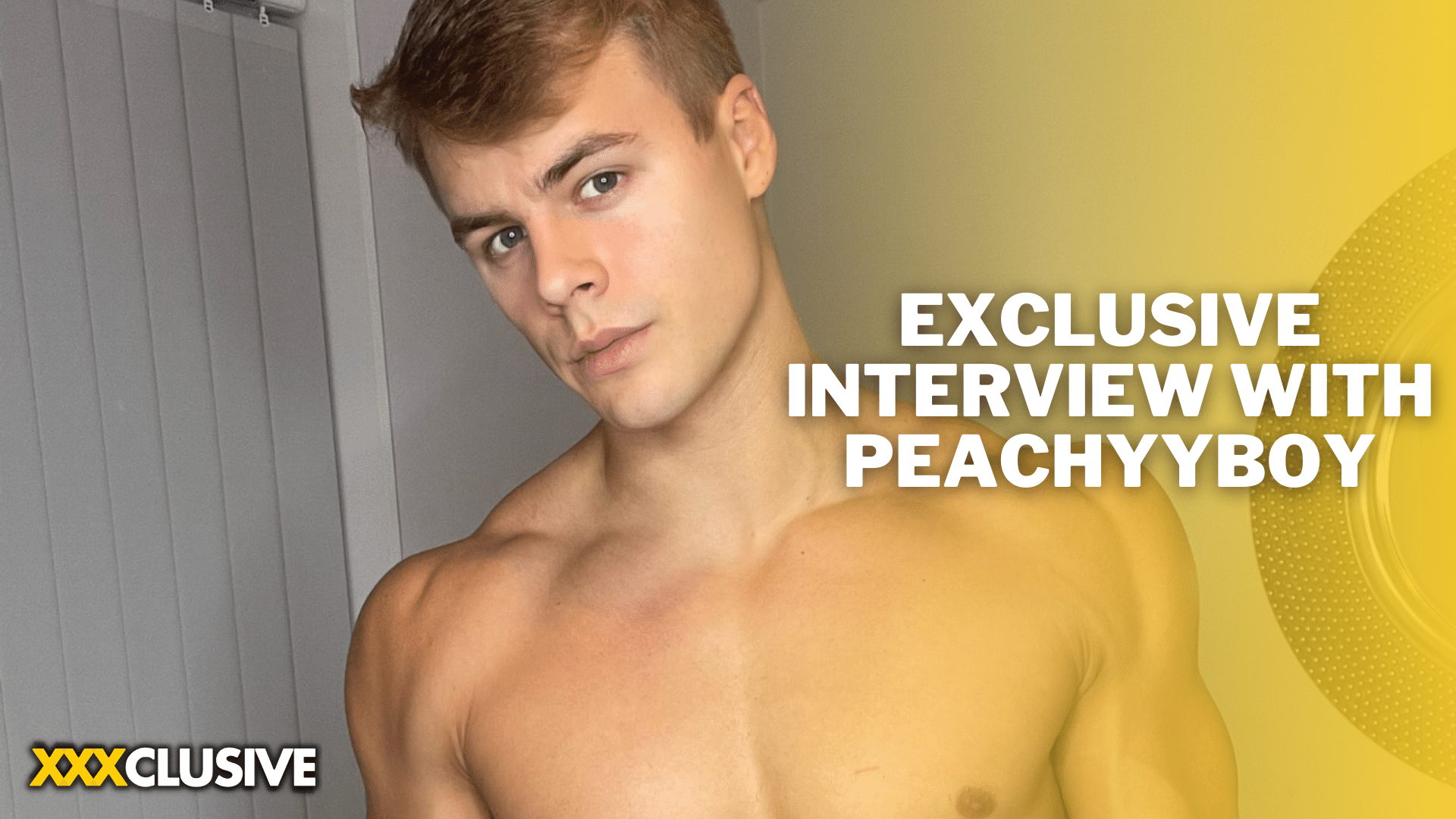 Exclusive Interview with PeachyBoy
See our exclusive interview with PeachyBoy and how he plans to take his content to new heights on October 29. PeachyBoy is a fitness enthusiast. He figured that if he combined his love for fitness and passion for creating content, he might just as well start making money from it! He intends to make #XXXCLUSIVE his new creative platform, where he will be able to connect with Fans on a more profound and secure level.

Who are you, and what do you do?
I'm PeachyBoy, and I am an adult content creator!
How did you get into fitness?
I have always played sports whilst growing up and played rugby in particular for many years. I stopped doing sports and got into the gym when I turned 21, and I'm now addicted to it!
How did you get into creating content?
I used to get many messages on Instagram from people asking me about it and if I would make content. So I thought I would give it a go whilst I was in my old job seeing how I would do, and more and more people joined to see my content very quickly, so I decided to quit my job and put 100% focus and effort into creating content, and it was the best choice I have ever made in my life!
How would you describe yourself in three words?
Adventurous, driven and Amiable
Boxers, briefs or jockstraps?
I love wearing briefs.
What is your favourite country?
My favourite place in the world and I felt happiest was Tulum, Mexico, or Thailand! I love both for different reasons, but if it was a country as a whole, it would be Thailand.
What's been your highlight working in the adult industry?
My highlight working in the adult industry is 100% the people I have met along the way that work in it because I have developed amazing friendships with many people worldwide from doing it.
Do you have a quote you live by?
"Once you become fearless, life becomes limitless".
What is your favourite gym routine?
I don't have a routine or overcomplicate the gym at all. I just train whatever muscle group doesn't hurt and aim to go 6 times a week.
How long has it taken you to get this fantastic physique?
I have been weight training consistently for 4 years, but playing rugby since I was 14 helped give me a good starting foundation.
What are your top three tips for succeeding as an online content creator?
The first of my top three tips to succeed as an online creator would be to be different and creative as you possibly can! More and more creators are getting into the industry, so it's becoming more competitive, so don't do the same thing everyone else is doing. 
My second tip would be, stay consistent! Keeping your fan base happy and satisfied is the ultimate key! You must make sure you are always getting fresh new content week in week out. 
My third tip would be to build good relationships with your fans and other content creators. Building good strong bonds with your subscribers is one of the most important things about being a creator because you wouldn't be anything without them! Many creators seem to forget that and don't even bother messaging or just ignore their Fans because they are too lazy to do it. Also, building good relationships with content creators opens opportunities for future collaborations worldwide and will help grow your page to new heights. 
What can your fans expect to see on your XXXCLUSIVE page?
Fans can expect to see me take my content to the next level. This next year is all about collaborating with other creators around the globe and just making my content better!
Thank you to PeachyBoy for participating in this interview. You can find his profile @PeachyBoy on October 29, 2021. You may also follow him on Twitter for more access to him and his social media here PeachyyyBoyy.
Would you like us to interview more Creators? Let us know by emailing support@xxxclusive.com or comment in the comments section below!