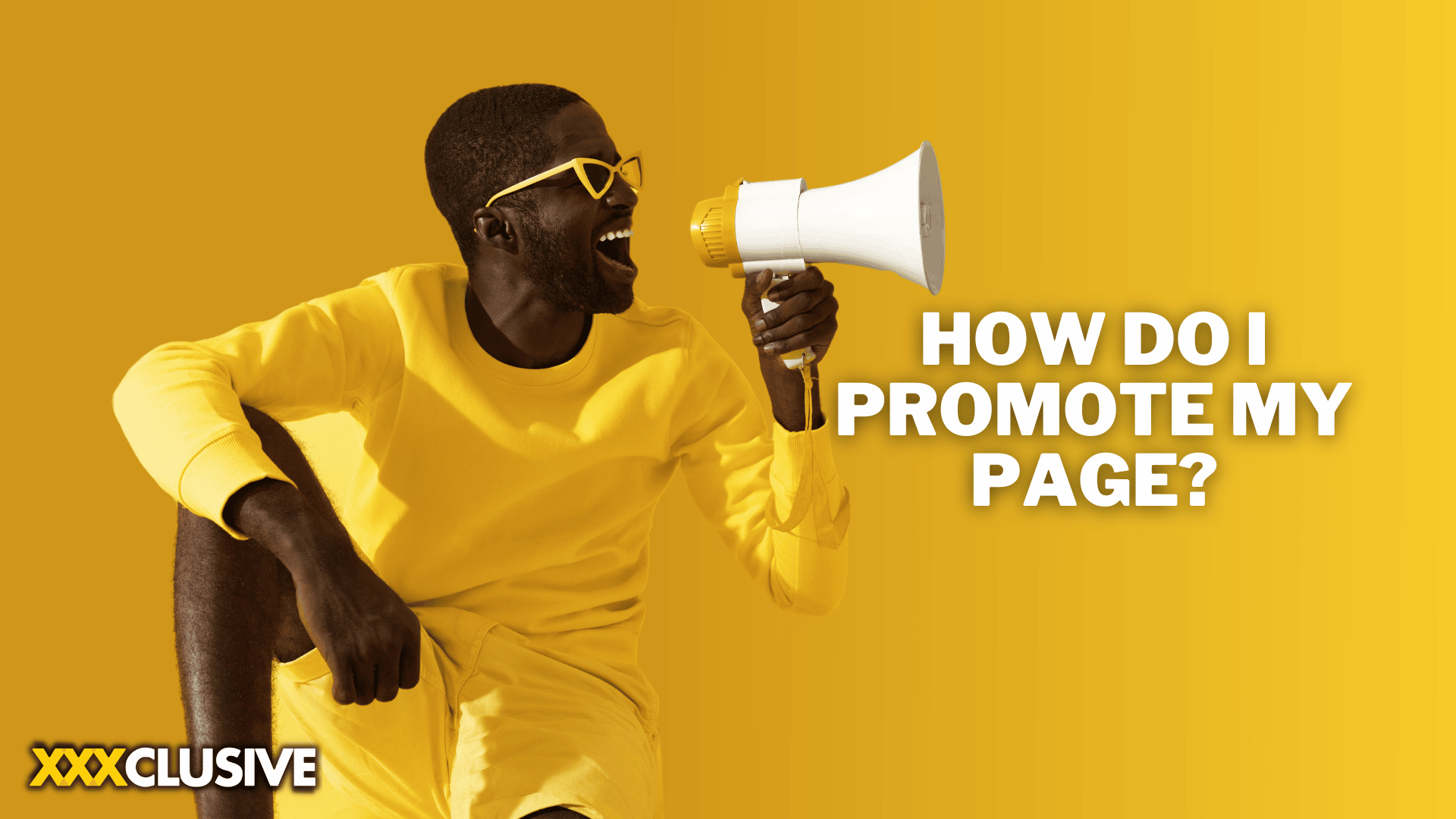 How do I promote my page?
"How can I promote and market my XXXCLUSIVE page?" is one of the most often asked questions. There are so many ways to advertise your profile, mainly due to the (free) promotional tools. So, implement these strategies to build your fan base and find greatness! Here are some ideas for how to go about it.
Cross-promote on your other social media channels
If you have other social media accounts, be sure to include your link in your posts, videos, and storytelling features. This is a simple and effective technique to direct your social media audience to your XXXCLUSIVE page.
Cross-promote on your other online platforms
You can cross-promote your XXXCLUSIVE link across your other online platforms, such as blogs, video channels, email newsletters, or podcasts if you have them.
If you have a popular blog, you can place your XXXCLUSIVE links in your blog. You can include the link in your navigation bar, embed it in a blog post, or use it as a call-to-action button on your website. As a vlogger, you may include your XXXCLUSIVE link in the description box of your videos or mention it in your vlogs to encourage your viewers to sign up.
Other digital media platforms, such as email newsletters and podcasts, have increased in popularity. If you have a popular email newsletter or podcast, chances are you have a sizable following who reads or listens to your content. So take advantage of the chance to include your XXXCLUSIVE URLs. Embed it in the text, include it in the show notes, or tell your listeners about it during your broadcast.
Add to your landing page.
It's a good idea to have a website or landing page as a digital content provider to drive your audience to your online media outlets.
You can include your social media links, including your XXXCLUSIVE link, on a free social media reference landing page like Link-tree, Beacons, or Milkshake, and then link it to your profile.
Making the most of online forums
Making yourself active on internet forums like Reddit is an excellent method to meet and speak with like-minded people who share your interests. Inside these forums, you can talk about a variety of topics. You can also share your XXXCLUSIVE announcements on online platforms to draw attention to your page, but be careful not to spam and make sure it doesn't violate the forum's rules.
Collaborate with other XXXCLUSIVE Creators
You can work with other XXXCLUSIVE creators in several different ways, including in-person and online. As a guest star, you can feature in a video created by a new collaborator. You may interact with other XXXCLUSIVE creators on social media and share and promote one other's work. If you join with other creators in your genre, you can collaborate to develop similar material.
Add your link to your email signature
You presumably spend some time talking via email as a content creator, so add your XXXCLUSIVE link in your email signature to your page. This can help gain some interest and extra traffic to your page.
Tell everyone
Word of mouth is still a great strategy for marketing even in the realm of digital media, so tell others! You mustn't yell from rooftops, but you must advertise it online and offline. Say personally and share your XXXCLUSIVE connections.

How do you promote your profile page? Let us know by emailing support@xxxclusive.com or comment in the comments section below!