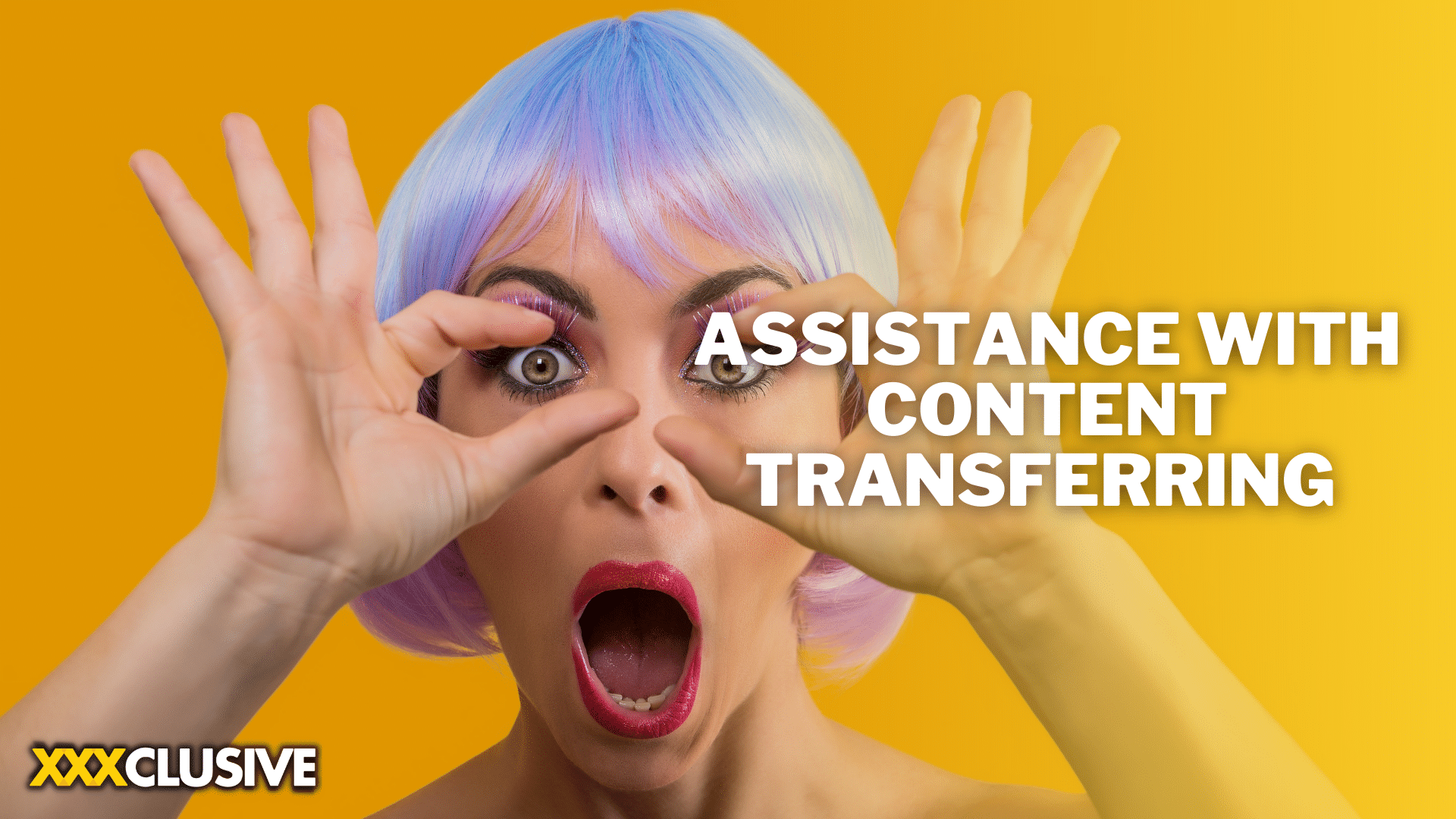 Assistance with content transferring
It's never been easier to move content between platforms and social media. Our media team is more than capable of assisting you in making the transition to XXXCLUSIVE as painless as possible.
Less friction when switching platforms means you're more likely to get off to a good start, which is precisely what we want. Why should moving platforms be such a difficult task? We are here to assist you at every step of the way. We help with media downloads, profile creation, and uploads in one day! Cool right?
If you are currently using another platform and would like your content to be moved over, feel free to message us at info@xxxclusive.com or instagram.com/xxxclusive, and we will have the media team support you at each step. The same goes for anyone you introduce under your referral, and we take pride in putting creators at the centre of all decisions.
We understand that no one can provide such assistance and that it is a time-consuming process, but our team is prepared. The best part about it all is how quickly they can complete it. Each creator only needs 24 hours to complete all three steps.
So, if you need assistance in signing up for XXXCLUSIVE, our team is more than willing to assist.
Do you want to learn more about XXXCLUSIVE? Check out the platform's security and protection features here.