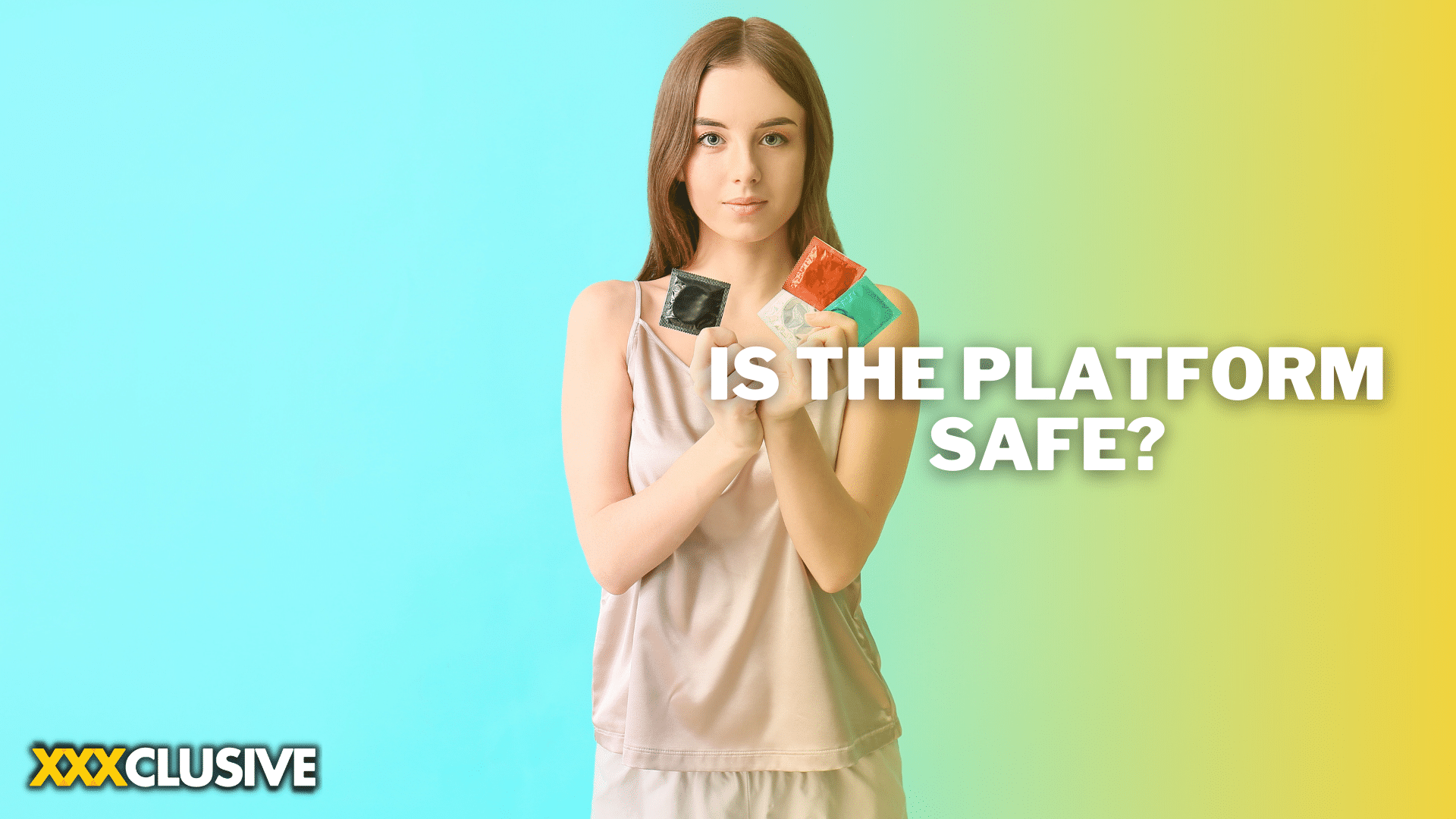 Is the platform safe?
The safety of our creators is a top priority for us at XXXCLUSIVE. We strive to always integrate a wide range of features, procedures, and services to keep everyone on the platform safe and pleased. In this blog post, you'll learn more about the tools that help you stay safe on XXXCLUSIVE, from keeping your account secure to securing your content and giving you control over what you share on your profile.
Keeping your account secure
Your XXXCLUSIVE account is where you submit your carefully picked content, as well as your personal information and revenue. It must therefore be safeguarded. That's why we've put the tools in place to make this possible.

Two-step verification
It's a good idea to use two-step verification to protect your XXXCLUSIVE account. In the 'Settings' menu, you can enable two-step verification. You can add this step to your login process by entering your mobile number. This step will connect your mobile phone number to your XXXCLUSIVE account. Once linked, each time you log into your account, you will be required to input a six-digit number from your SMS. You can skip this step by selecting 'Remember me for 30 days on a trusted device.'

Blocking and restricting users
The majority of XXXCLUSIVE users are courteous. However, if you are dissatisfied with a viewer, you can block them.  To do so, go to your subscriber's list and click the three dots next to the user's name you want to stop. Then click the 'Block' button. You may also, in 'Settings,' block users by country.
If blocking appears to be too drastic, you can also restrict users on XXXCLUSIVE. The procedure is the same as when you block a user. However, this time, you can choose 'Restrict' instead of 'Block.' When a user is limited, they will be unable to send you direct messages or leave comments on your posts. They will, however, be able to view and like the stuff you submit.
Choose what people see
When someone clicks on the link to your XXXCLUSIVE page, they will see your profile name, @username, and avatar with the cover picture. Aside from these restrictions, you have much say over what others see on your page. Depending on the type of information you share and your personal preferences, you may wish to keep some items between you and your followers – or just for your eyes.
You can also alter the visibility settings for following
– Your current level of activity (whether or not you are online.)
– The text on your profile will move to concealed if you select 'Fully Private Profile.'
– Fan count.
– Your media total (i.e. the total number of your posts.)
– Your friend's list.
– The total of your post tips.
You can also choose whether or not to enable comments on your posts and opt-out of the XXXCLUSIVE suggestion list and the Discovery Page.
Keeping yourself safe on XXXCLUSIVE
Using these tools will help you stay safe and in control of your account on XXXCLUSIVE. If you have any questions, please contact your Content Creator Liaison or visit our social media assistance pages. Our support team is available 24 hours a day, seven days a week, to help and support you.

Did you find this information helpful? Let us know at support@xxxclusive.com